<![if !vml]>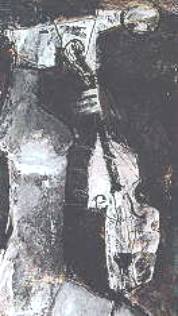 <![endif]>
about the magazine
 THE WRITERS POST is an electronic magazine of literature and literature in translation, published biannually. Its aim is simply to provide the reader with good reading, the writer with a place perhaps more easily accessible to publish his/ her work. The reader is introduced to a magazine where selected pieces of literature by published authors of diverse origin, and new writers as well, are presented. Fine or remarkable writings that non-English language literature produced may be found in the LITERATURE IN TRANSLATION Section. The aim of this section is to introduce to English-speaking readers some writings of non-English speaking writers, among their considerable literary works written in a language other than English, of common or of lesser currency yet worthy of notice, published in their countries and abroad. As for Vietnamese literature, the section was previously associated with Tap-chi Song-van, a magazine of literature and art (ISSN: 1089-8123, established 1996 under the same ownership and editorship of The Writers Post's editor N. Saomai / Nguyen Sao Mai, now in a period of discontinuity). Works here featured could either be the translations of short stories and poems of which the original versions were first published in Tap-chi Song-Van, or the translations of short stories and poems the original versions published in other established Vietnamese-language literary magazines, poetry or story collections, anthologies etc… submitted to The Writers Post by the author or translator. Chosen literary works originally written in English, in a variety of genres from prose to verse, will be in the ENGLISH LITERATURE Section presented. Contributions of fiction, poetry, and essays on literature and art are invited. The Writers Post also makes new Writers welcome.  
  Besides the biographical introductions to contributing poets, writers, translators and artists written by editor N.Saomai published in the issues and in the "TWP Biographical Database", The Writers Post includes an alphabetical listing "Vietnamese Poets and Writers Abroad" which provides useful factual biographical information on almost Vietnamese authors living in the US, and throughout the world.
Submission guidelines (Please check Contents Page).
the wordbridge
MARCH 2002: The Writers Post is pleased to announce the launch of the PREMIER ISSUE of the WORDBRIDGE, a magazine of literature and literature in translation, in Spring 2002. Published in association with her sister electronic magazine The Writers Post, Wordbridge is the first English-language magazine of the Vietnamese literary community abroad, and a magazine for literary works of quality originally written in English by established and new writers, edited by the same editor of the Song-Van (ISSN: 1089-8123) and The Writers Post (ISSN: 1527-5469). Wordbridge contains selected literary pieces in a variety of genres: fiction (short stories, excerpts from unpublished novel), poetry (rhymed poems, free verse), translations, reviews, literary critiques, and essays on literature and art. The magazine is published biannually, based in the US. ISSN: 1540-1723.
letter from the editor (Please check Contents Page)
the copyright

 The author, the translator, the artist, or the party involved owns Copyrights. Other journals or publications may contact the author, the translator, the artist, or the party involved for reprint permission if interested in republishing the work(s). The author, translator, artist, and parties involved may republish the work(s) at anytime and in any form, print or electronic, provided that The Writers Post or the Wordbridge is acknowledged as the first journal that published the work(s). To acknowledge the Wordbridge, give the issue number, followed by the date of publication, including season, and year. For The Writers Post, give the volume, number, and issue date, and the complete URL of the magazine: http://www.thewriterspost.net, followed by the address of the work(s).

Copyright © The Writers Post 1999. Outside The Writers Post all rights revert to the author, the translator, the artist, the party involved, and the Wordbridge. Nothing in this website may be downloaded, distributed, or reproduced without the permission of the author, the translator, the artist, the Wordbridge, and The Writers Post. Creating links to place The Writers Post or any of its pages within other framesets or in other documents is copyright violation, and is not permitted.

           Please click the link below for

                   CONTENTS PAGE

      The Writers Post CONTENTS PAGE

<![if !supportMisalignedRows]>
<![endif]>