Hong Khac Kim Mai, born a descendant of Hong Tu Toan on 10-15-1945 in Minh Huong Village, Hue City (Central of Viet-Nam), educated at College Francais de Tourane (Da-Nang), Lycee Marie Curie (Saigon), and Faculty of Letters – University of Saigon (where she joined the student association of which she was later one of the acknowledge leaders), and SU (US), and afterwards became a professor of Vietnamese literature, and a teacher of piano-playing, at various French Colleges in South Vietnam. Hong Khac Kim Mai escaped Vietnam with her children, and resettled in 1977 in the US, where she became a System Analyst (Oregon, Health Department) and a Data Processing Consultant (DASD). After 1999, she abandoned her job to live her secluded life, and devoted most of her time to her literary pursuits. At the age of 15 Hong Khac Kim Mai started composing poetry, in French and Vietnamese, under her real name Hong Khac Kim Mai. Her poems first appeared in the literary magazine Pho Thong which was then under the editorship of the late poet Nguyen Vy. Her poetry collection Mat Mau Nau published in 1965 interested many intellectual readers in Saigon, and brought her into public notice, before came under attacks for being a work of decadent culture, and was banned by the after-1975 government. Mat Mau Nau, the work for which she was best known, was followed by Nhu Phu Van (poetry), Vo Thap (science fiction). Hong Khac Kim Mai writes in Vietnamese language, and recently in English. The short story Face To Face published in Wordbridge and The Writers Post is originally written in English, and later in Vietnamese (the Vietnamese version entitled 'Giap Mat' appeared in Nguon magazine, issue 3, June 2004). Another short story, Unlimited Prosperity, is also written in English and Vietnamese (the Vietnamese version entitled Sung Man Vo Han Dinh). Hong Khac Kim Mai is a woman of broad cultural interests. She composes music and spends time on painting. Tim Noi Suoi Thuong is her collection of songs. In the US, her poems and short stories appeared in the established literary magazines: The Ky 21, Van Hoc, Van, Song Van, Wordbridge, Tap Chi Tho, and recently the new monthly Nguon published in California. 
Publications:
1- Mat Mau Nau (poetry, 1965)
2- Nhu Phu Van (poetry)
3- Vo Thap (fantastical science novel)
4- Tim Noi Suoi Thuong (story)
5- Giap Mat (Face to Face, English-Vietnamese bilingual story)
6- Sung Man Vo Han Dinh (Unlited Prosperity, English-Vietnamese bilingual story)
Tel: --
E-mail : Foreverbeautiful1000@juno.com
· THE WRITERS POST (ISSN: 1527-5467),
the magazine of Literature & Literature-in-translation.
 based in the US, established on July 1999.
Copyright © The Writers Post 1999-2004.
Nothing in this website may be downloaded, distributed, or reproduced without the permission of the author/ translator/ artist/ and The Writers Post. Creating links to place The Writers Post or any of its pages within other framesets or in other documents is copyright violation, and is not permitted.
<![if !vml]>
<![endif]>
Return to THE WRITERS POST Contents
<![if !vml]>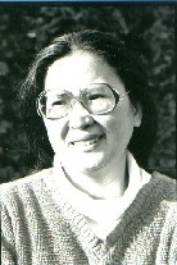 <![endif]>