<![if !vml]>
<![endif]>
         Copyright © The Writers Post 1999-2010.
Nothing in this website may be downloaded, distributed, or reproduced without the permission of the author/ translator/ artist/ and The Writers Post. Creating links to place The Writers Post or any of its pages within other framesets or in other documents is copyright violation, and is not permitted.
               <![if !vml]>
<![endif]>
Current issue
Volume 13 – Number 1 – Jan 2011
Please click here or above for the front page of current issue
This front page contains Biographical Introduction to contributing Poets/ Writers /Translators by TWP's editor N. Saomai, based on the biographical information submitted by the author/ translator, and selected literary pieces in a variety of genres: fiction (short stories, excerpts from unpublished novel), poetry (rhymed poems, free verse, blank verse), translations, reviews, literary critiques, and essays on literature and art.
News and events
News and events includes NEWS, PRESS RELEASES and UPCOMING EVENTS, and may be updated between issues whenever news or events fall.
We're very sorry to bring you the news that
<![if !vml]>
<![endif]>PHAM CONG THIEN has died at the age of 71 on March 03, 2011.
Pham Cong Thien, Vietnamese poet, writer, progressive thinker, translator and professor, born on June 01, 1941 in My Tho, South Vietnam, known when he was young as Hoang Thu Uyen, a pen name for his then translation pieces, believed to be at the age 15 proficient in five different languages including French, English, Japanese, Chinese, Spanish and capable of understanding Sanskrit and Latin, though he disdained all forms of formal education, rarely attended classes and at last quitted secondary school without a diploma. He started in the literary community at an early age, published his "Anh Ngu Tinh Am Tu Dien" (Dictionary of English Linguistics and Phonetics) in 1957 when he was only 16. In the period from 1957 to 1970 when he left Vietnam he contributed to the Saigon-based magazines Bong Lua, Pho Thong, Bach Khoa, Van, Giu Thom Que Me. At 22, he wrote the essay on Bodhidharma, the 28th Indian Patriarch of Buddhism who came to China about 520 A.D., and who later became the first Patriarch of Zen Buddhism in China. The years from 1964 to 1970 saw a period of great creativity for Pham Cong Thien, in which he published most of his important and influential works. The essay on Bodhidarma published in 1964 and the others in the following years which contained brilliant value on literature and philosophy brought him fame throughout the country as a young writer and thinker of great talent. His talent has obviously been recognized in the field of education: holding no degree yet as early as in 1966 he was appointed to a professorship of philosophy at Van Hanh University where he later became the Academic Program Director for all departments (1966-1968). From 1968 to 1970 he was Dean of Literature and Humanity Science, also editor of Tu Tuong Magazine, the official voice of the University. Prior to taking his posts in Van Hanh University, he had accepted the scholarship offered by Yale and Columbia University and went to the US where he met the American novelist and scholar Henry Miller (1891-1980), who became his close friend, and later his son's godfather. In the US, he did enroll in the universities but soon afterwards decided to break off the enrollment claiming it was unnecessary (following "Ho tham cua tu tuong", published in 1967).  In 1970, the Venerable Thich Minh Chau, Rector of Van Hanh University arranged his departure for France. He settled in Paris where he lived philosophically in difficult financial conditions, found himself a night security guard, owed much to the support of his generous friends.  In Paris, he enrolled University of Sorbonne and, despite his previous attitude towards formal education, expected to receive a PH.D in four years. Also in Paris, he met and despite the hardship married in 1971 his former student of philosophy at Van Hanh University who came to Bruxelles pursuing her higher education. The marriage resulted in five children who all are living in France. In 1974, he moved to Toulouse, with his family, for a post of professor of philosophy which had been offered by Toulouse University. Nine years later, in 1983, he left France for the US, taught courses of philosophy at a Buddhist Institute in California, and became US citizen in few years afterwards. He retreated to his secluded life in Houston, Texas in 2005. 
(more in current issue Volume 13 – Number 1 – Jan 2011 )
-- IN THE NEWS OF SORROW
We're very sorry to bring you the news that
<![if !vml]>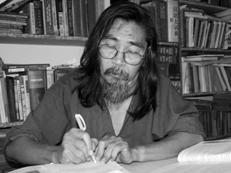 <![endif]>NGUYEN TON NHAN (Photo courtesy Tuoi Tre Online) has died at the age of 64 on January 31, 2011. Nguyen Ton Nhan, pseudonym of Nguyen Huu Thanh, poet, writer, translator, born on February 01, 1948 in Hai Duong, North Vietnam. In 1954, as the Geneva Accord dividing North and South Vietnam at the 17th Parallel, his parents immigrated with him to South Vietnam, settling in Saigon where he grew up. Since 1967, he taught himself Chinese, composed poems. His debut collection of poetry is "Thanh ca", which is followed by another collection of poetry "Luc bat ba cau" in the following year. He started working with Chinese in 1988 and published his two translations in 1989, one of them was "Xung hu chan kinh" published by Van Hoc Publisher. From then on, he mainly focused on studying on Chinese literature, Confucianism and Taoism, and published more than 50 books of translations, including "Dịch va chu giai nho giao Trung Quoc", Lao Tu Dao duc kinh", Trang Tu Nam hoa Kinh", Xung hu chan kinh", "Tu dien thanh ngu dien tich Trung Quoc", "Tu dien Han Viet van ngon dan chung, "Tu dien danh nhan Trung quoc", "Ban Linh Hieu Lam", "Bach phat ma nu truyen". His 1,521-paged "Bach khoa thu van hoa co dien Trung Quoc", 1,400-paged "Hoai Nam Tu, and "Dai Tu Dien tho Duong" (2,000 Chinese poems to be translated and noted), and his most recently 1,700-paged "Nho Giao Trung Quoc" achieved much public recognition.
<![if !supportLists]>n <![endif]>THE NOBEL PRIZE IN LITERATURE 2010. "The Nobel Prize in Literature - Press Release", 7 October 2010: [The Nobel Prize in Literature for 2010 is awarded to the Peruvian author Mario Vargas Llosa, "for his cartography of structures of power and his trenchant images of the individual's resistance, revolt, and defeat"– The Swedish Academy]. More information about NPW Herta Muller is available on the Nobel web site.
<![if !supportLists]>n <![endif]>NEW TITLES RECEIVED (Updated between issues…) 
<![if !vml]>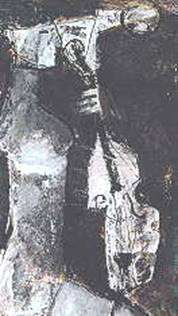 <![endif]>

PATERNSON LITERARY REVIEW

 ISSUE 38

2010 - 2011

Edited by Maria Mazziotti Gillan

Cover: Original oil painting :Mill Town Neighborhood

 by Robert Andriulli

 380 pages; 22,5 cm.

Language: English

paper/ US: $13.00

Contact information:

Passaic County Community College

One College Boulevard

Paterson, NJ 07505-1179

Links

Links provide access to literature and the arts.

Click  HERE  for Links To Lit & Art

Submission guidelines

Useful sections

· The Writers Post Biographical Database   

Archived Biographical Introductions to contributing Poets/ Writers by editor N. Saomai which are published in our front page, along with the author's photograph. Constantly updated for being as complete and accurate as possible.

This index includes all works published in The Writers Post. Each entry starts with the author, then title. Translator entry starts with the translator, title, and original author.

· Vietnamese Poets and Writers Abroad 

Factual biographical information on Vietnamese Poets and Writers living abroad. The list was initially compiled and listed in Vietnamese by poet Luan-Hoan. Listings are edited, rewritten in English and given added information to where need be by The Writers Post's editor N. Saomai. First published in 1999, the list has since regularly updated for being as complete and accurate as possible.

· VIETLINKS Inside links to original versions of the translations published in The Writers Post. [under construction].

Selected Vietnamese language magazines published abroad. Factual information on respective literary magazines published in the USA and Australia.

· WORDBRIDGE magazine (ISSN: 1540-1723) letter from the editor

Past issues

Volume 1, Number 1 July 1999  Volume 2, Number 1 Jan, 2000

Volume 2, Number 2 July 2000  Volume 3, Number 1 Jan. 2001

Volume 3, Number 2 July 2001  Volume 4, Number 1 Jan. 2002

Volume 4, Number 2 July 2002  Volume 5, Number 1 Jan. 2003

Vol 5, double iss. Jul.03 -Jan.04  Volume 6, Number 2 July 2004

Volume 7, Number 1 Jan. 2005  Volume 7, Number 2, Jul. 2005

Volume 8, Number 1 Jan. 2006  Volume 8, Number 2, Jul. 2006

Vol 9, double iss. Jan –Jul 2007  Volume 11, Number1, Jan 2009

Volume 12,Number 1 Jan 2010  Volume 12 Number 2, Jul 2010

VAN HOC NGHE THUAT – Founder and Publisher Vo Phien, HOP LUU - Editor-in-chief Khanh Truong, SONG VAN – Editor-in-chief Nguyen Sao Mai, TAP CHI THO - Editor-in-chief Khe Iem, THE KY 21 - Editor-in-chief Vuong Huu Bot, VAN - Editor-in-chief Nguyen Xuan Hoang, VAN HOC - Editor-in-chief: Nguyen Mong Giac, VIET (with an emphasis on criticism) - Editor-in-chief Nguyen Hung Quoc…

for selected Vietnamese literary magazines abroad.

Factual information on respective literary magazines

published in the USA and Australia.

<![if !supportMisalignedRows]>